Lived: December 21, 1956 – December 5, 2014
Service Time: 2 PM
Date: Wednesday, December 10, 2014
Location: Glenwood Community Church, 12201 N.E. 72nd Avenue, Vancouver, Washington 98686-2402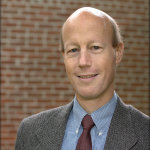 I got a call around five. "Tim's not answering his door. He's supposed to take me to Bible study." I grabbed my keys, told my wife I had to go, and drove. I knew what I'd find before I got there. I unlocked his door and Joan went in ahead of me. I was afraid of what we were going to see. I followed her into Tim's room and he was there, kneeling at his bedside, his head resting on his bed, his arm outstretched. I imagine he died praying for us, as he always did. His closest friends came quickly. We read the Word, sang songs and prayed.
I can't describe in words what Tim meant to me–what he did for me. Only hours with me would even begin to paint a picture of the person Tim was.
I feel empty. Alone. But I know that we will meet again. Until then, my friend, I will miss you.